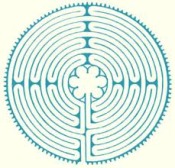 Individual Psychotherapy
We start where you are. I ask questions, and I listen with care, an inquiring mind, and an open heart. I share my thoughts in an honest and direct way, and I actively engage with you about the changes you want to make in your life. ​
Together we develop a plan to help you realize your goals. I draw on my years of experience and training in different therapeutic approaches to help you create good changes in how you feel, in your relationships, and in your life.
Therapy can take different forms depending on the kinds of issues a person needs help with. Sometimes, a short-term, practical, problem-solving focus with specific strategies or relationship advice is what helps the most. Other times, especially when there are multiple issues involving painful emotional states and difficult relationship patterns, a longer process is needed.
To facilitate experiences of healing and change, I integrate hypnotherapy methods and EMDR into the work when appropriate and when a client is interested in these forms of therapy.
I am always open about my thought process and the approaches I use because I consider the work to be a collaboration.
Here are some of the issues I work with:
Resolving relationship problems
Emerging from depression
Becoming more relaxed, more confident, less anxious
Reducing panic attacks
Healing traumatic memories that may be inhibiting or upsetting you in the present
Improving your relationship with yourself
Taming a harsh inner critic
Overcoming phobias
Grieving in a healthy way
And other issues as well
Regardless of the issues, my overall goal is to provide a place that is welcoming and confidential where you can engage with a skilled psychotherapist to create positive changes in your life.